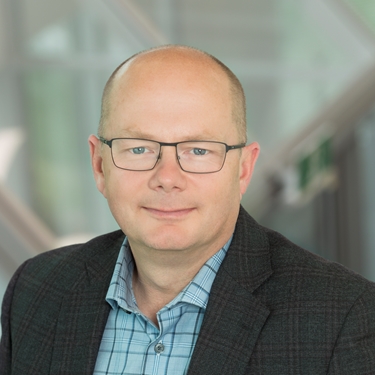 Joel Lambert, B.A.Sc., P.Eng.
Associate Principal
Joel is an Associate Principal, senior mechanical engineer and project manager with over 15 years of experience. His expertise includes all aspects of mechanical design for the hydroelectric industry as well as the mechanical design for HVAC, plumbing, piping systems and fire protection systems for industrial and commercial projects.
Joel's experience includes the design of hydraulic turbine and generator installations, modification/improvement to hydraulic turbine systems, including governors and speed control systems, as well as the assessment of cranes and hoists and mechanical balance of plant systems. He has served as the lead mechanical engineer on new generating stations and spillways along with numerous upgrade projects including hydraulic turbine and generator overhauls and the model testing of new turbine runner designs.
Joel is also the Associate Principal responsible for KGS Group's ISO 9001 certified Quality Management System.