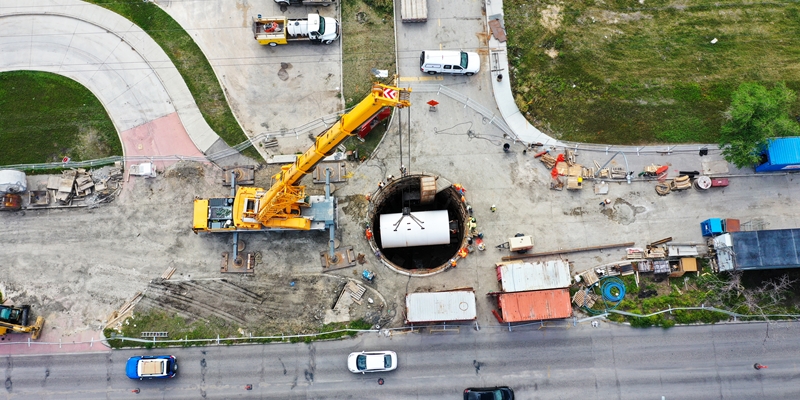 Join us at the Tunneling Association of Canada's conference this week
Join KGS Principal and Conference Chair Jason Mann at the Tunneling Association of Canada's Tunnelling for the Future – Sustainable and Smart Conference happening November 2 – 4 in Vancouver, BC.
At the conference, be sure to check out Ray Offman's presentation Alleviating Basement Flooding and Sewage Overflows in Winnipeg Using Advanced Tunnelling Technologies – Cockburn Sewer Relief Project: A Case History, based on a paper he cowrote with Nicole Vidal.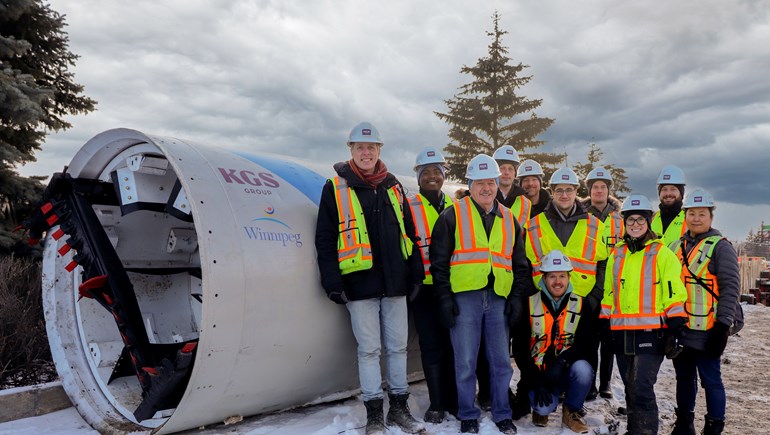 The City of Winnipeg commissioned the design and construction of a 2,100 mm and 2,400 mm diameter trunk land drainage sewer to protect two combined sewer districts from basement flooding and the city's rivers from combined sewer overflows.
Some highlights from this award-winning project include being Winnipeg's first large diameter tunnel drive using the modern two-pass tunneling method and the first reverse S-curve completed in the city.
This major project was successfully completed on schedule with no loss of service or impacts to the existing infrastructure, including successful crossing of the tunnel boring machine through the modified pass-through chamber structure.