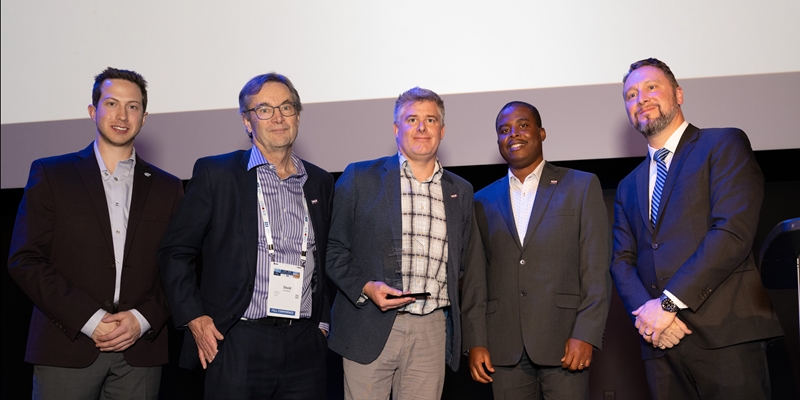 KGS Group wins 2023 CDA Corporate Award
We are honoured to be recognized by the Canadian Dam Association as the recipient of the 2023 Corporate Award.
This award recognizes organizations who advance the state of practice, exemplify innovation and leadership, demonstrate international cooperation and provide other contributions that benefit the dam industry at large.
We are proud to be a champion for the Canadian dam industry as a whole and to pursue excellence in every project we do and relationship we build.
Our team accepted the award at the CDA Honors and Awards Gala at the Annual CDA Conference and Tradeshow in Winnipeg.