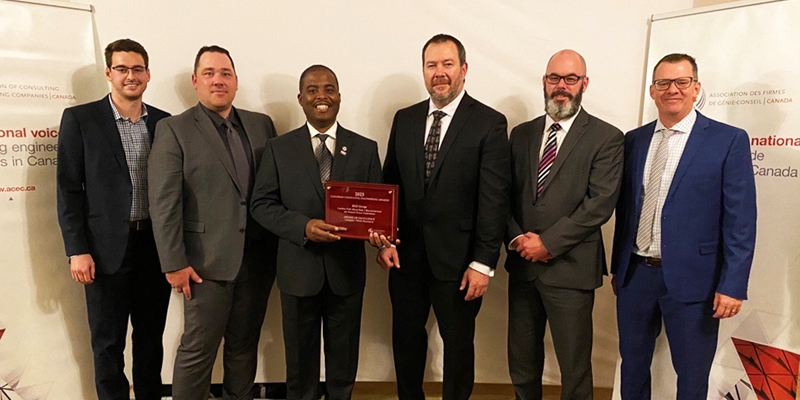 KGS Group wins Award of Excellence at the CCE Awards
We're excited to announce that KGS Group has won an Award of Excellence at the 2023 Canadian Consulting Engineering Awards for the Caribou Falls Block Dam 2 Reconstruction Project!
Dami Adedapo, Jon Friesen and Kelly Fordyce from KGS Group and Jeff Myllyaho, Kris Chartrand and Darryl Flank from Ontario Power Generation accepted the award at the CCEA Gala in Ottawa. These awards are presented by the Canadian Consulting Engineer and Association of Consulting Engineering Companies-Canada.
The Canadian Consulting Engineering Awards are the industry's highest honour and are presented to projects that showcase incredible engineering feats and accomplishments. These awards recognize projects that demonstrate how consulting engineering firms use ingenuity and innovation to connect communities, grow the economy and improve safety and sustainability.
A big congratulations to everyone involved in the project!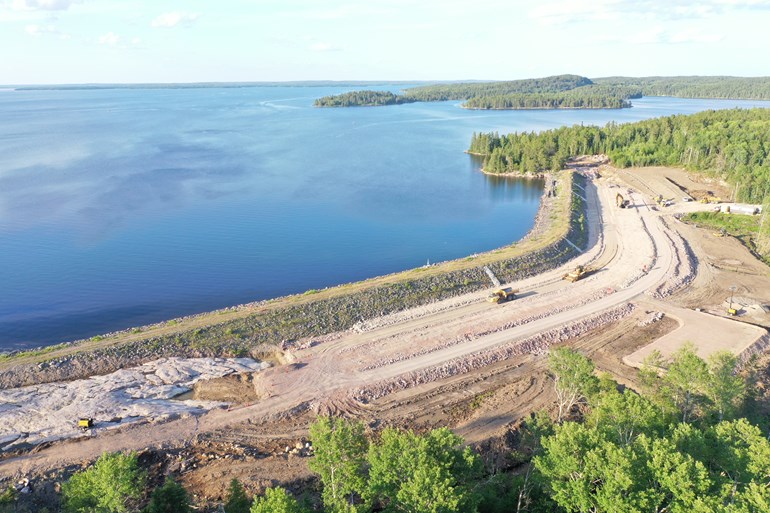 The Caribou Falls Block Dam 2 Reconstruction Project
Ontario Power Generation retained KGS Group to design and supervise the reconstruction of the Caribou Falls Generating Station Block Dam 2 which sustained unexpected slope movements after 60 years of operation. Advanced techniques, innovative materials and sound engineering judgement were applied to design and construct a new earthfill dam. The design integrated constructability, risk mitigation and schedule saving strategies at the planning level. The dam and generation capacity were restored within budget and schedule, while preserving the pristine natural surroundings.
To learn more about the project, click here.
To learn more about the award, click here.