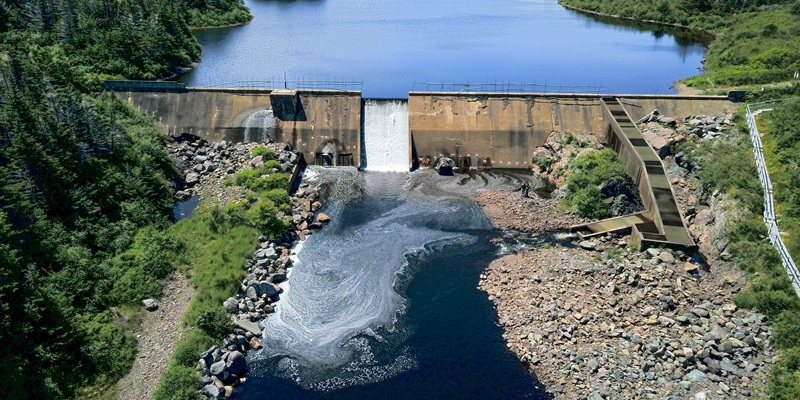 KGS is a proud sponsor of the 25th CDA Conference happening October 17-19, 2022
KGS is a proud sponsor of the 25th CDA Conference happening in St. John's NL from October 17-19, 2022. Come visit us in the newly minted Sweet Tooth Lounge for some delicious treats. Several employees are presenting on a variety of topics.
Remediation of a Deteriorated Low Level Outlet Conduit to Address Internal Erosion Risks to an Embankment Dam in Southwestern Saskatchewan
Monday, October 17, 2022, 3:30 p.m. – 5:00 p.m.
Presented by Jon Friesen
This presentation explores the design and construction addressing an internal erosion hazard related to a deficient low level outlet conduit, and a construction dam safety monitoring and surveillance plan. The dam was originally constructed in 1958 and the water retaining and control structures consist of an earth embankment dam, gated concrete spillway, and a low level outlet (LLO) conduit.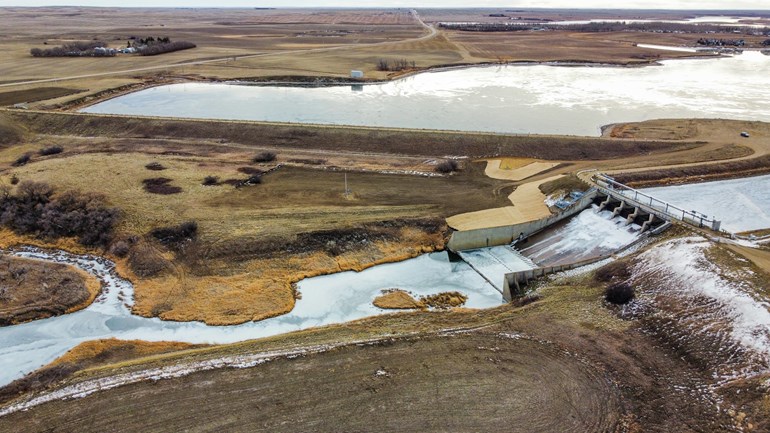 An inspection of the LLO downstream of the gate well was completed in recent years, and revealed severe deterioration of the pipe and the presence of voids behind the conduit. The condition of the conduit presented a dam safety risk in terms of the potential loss of embankment and foundation soils due to internal erosion through or along the conduit. This risk necessitated the detailed design and construction of the LLO replacement downstream of the gate well.
The remediation included a combination of trenchless and open-cut methods for the installation of a new HDPE pipe. A groundwater depressurization sand drain was installed to ensure an adequate factor of safety was maintained for the embankment slope during the construction. An instrumented dam safety monitoring plan was developed and implemented during construction to observe the performance of the embankment dam structures during construction.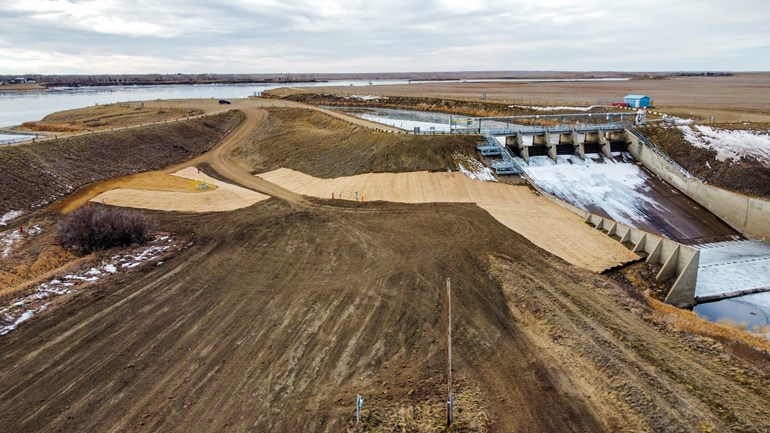 Dam Safety Challenges for Small Municipal Dam Owners
Tuesday, October 18, 2022, 2:00 p.m. - 3:30 p.m.
Presented by Ambroise Percheron, KGS Group, and Kallan Fitzgerald, Meridian Engineering Inc.
The Grand Bank Municipal Dam is a concrete gravity dam owned by the Town of Grand Bank in Newfoundland and Labrador. The dam impounds a small reservoir used by the town for water supply. It includes an overflow spillway, a structural fishway, a water supply intake chamber, and no mechanical flow control structures.
The aging structure required immediate actions to enhance the water supply system for the Town, to address existing dam safety concerns and to develop long-term solutions to satisfy the applicable dam safety standards, including the Canadian Dam Association Dam Safety Guidelines.
KGS Group and Meridian Engineering worked collaboratively with the Town of Grand Bank to develop immediate and long-term solutions to improve the functionality of the aged dam and to restore it to standard performing conditions.