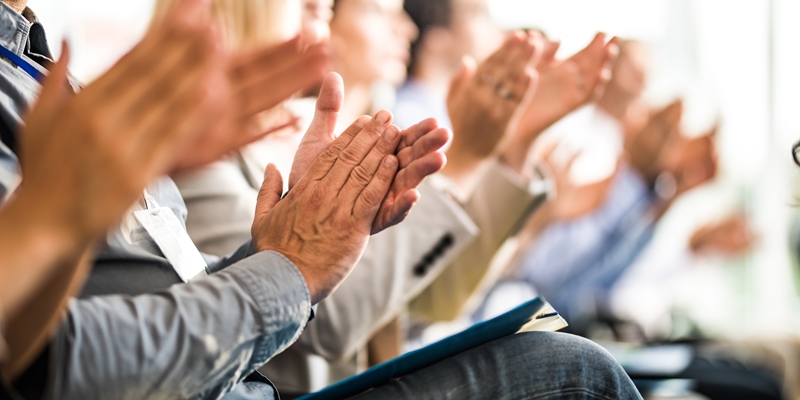 Seven long-time employees appointed as Principals
We are delighted to announce the promotion of seven long-time employees to the position of Principal, the most senior role at KGS Group:
Dami Adedapo, P.Eng.
David S. Brown, P.Eng.
Jason Mann, P.Geo.
Gord McPhail, P.Eng.
Adam Pawlikewich, P.Eng.
Colin Siepman, P.Eng.
Hugh Williams, P.Eng.
"While these individuals have served as senior leaders at KGS for many years, it was time to acknowledge their contributions to the growth and success of our company," said Rick Martin, President and Principal of KGS. "Our future is in good hands with these leaders who bring a wealth of seasoned expertise and capabilities to our team."
The newly appointed Principals will remain a key part of client projects, providing expert oversight and mentorship as they take on more leadership responsibilities within the organization. These appointments took effect July 1, 2022.
Please join us in congratulating Dami, Dave, Jason, Gord, Adam, Colin and Hugh!
Biographies
Dami Adedapo, Ph.D., P.Eng.

Dami has over two decades of diverse experience in geotechnical and earthquake engineering, including 15 years with KGS Group. He has served as head of our geotechnical group as well as lead geotechnical engineer and project manager for a wide range of hydro, flood control, mine, dam, industrial and municipal pipeline projects. Dami provides advice on constructability, risk management and construction of a variety of design-build, EPC and design-bid-build projects from feasibility study to execution phase.

David S. Brown, M.Eng., P.Eng.

Dave has worked at KGS for 24 years and oversees our water resources groups. As a senior water resources engineer, he is responsible for the design, analysis and implementation of a wide variety of water resource and hydrologic/hydraulic projects. His experience spans all aspects of water resources engineering from flood protection to dam safety analysis to the design of hydroelectric generating stations.

Jason Mann, M.Sc., P.Geo., FGC

Jason is head of our environmental group. He has over 24 years of experience in geoscience, including 23 years with KGS, working on projects from South America to the Arctic. He is skilled in aerial photography interpretation and mapping, and in the design and execution of hydrogeological and environmental investigation and remediation projects. He also provides technical input for many large-scale, multidisciplinary flood control, hydroelectric, mine closure, industrial and institutional projects.

Gord McPhail, M.Sc., P.Eng.

Gord is a senior engineer specializing in structural and hydraulic design, planning, environmental approvals, and life extension of water control structures and hydroelectric plants. Over the course of his 30+ year career (33 years with KGS), he has served as project manager and structural and hydraulic technical specialist for the design of new or life extension of many significant dams, spillways, canals, penstocks and hydro projects.

Adam Pawlikewich, B.Sc.EE, P.Eng., LEED AP, FEC

Adam is responsible for overseeing project management and electrical design services for a broad variety of planning and construction projects, focusing on utility and energy clients. He has over 20 years of experience as an electrical engineer. Over the course of his career, Adam has gained significant experience coordinating design, planning and construction for numerous largescale industrial, hydroelectric and institutional projects.

Colin Siepman, B.Sc. CE, M.Eng., P.Eng.

Colin has over 25 years of experience in planning, design, inspection and contract administration for a wide range of projects. As a senior structural engineer, he is well versed in the assessment and rehabilitation of structures and foundations. He is also a proficient project manager with experience in scheduling, cost estimating, multi-discipline resource coordination, benefit cost analysis, presentations and public consultations for projects up to $250 million+.

Hugh Williams, B.Sc., P.Eng.

Hugh has over 25 years of experience in mechanical engineering and consulting for a wide range of clients. Hugh and his team specialize in small to large multidisciplinary projects for clients in industries such as food processing and pharmaceuticals, agribusiness, oil and gas, water resources and power generation, aerospace, and pulp and paper, among others. He provides project management and mechanical engineering design services for our clients as well as coordination and support to our firm's other departments. Hugh also makes a valuable contribution through his role on our corporate Health and Safety Committee.