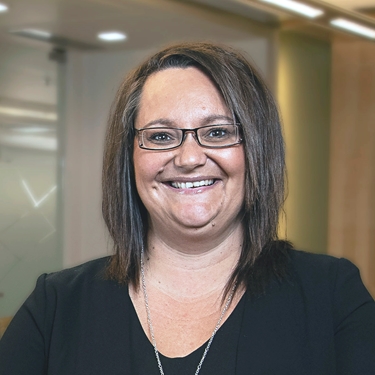 Lee Peters, M.Eng., P.Eng., PMP
Director
Lee Peters is a senior environmental engineer who heads our Regina Branch GeoEnvironmental Department and also serves as a member of our Board of Directors.
She has more than 20 years of experience with field work, analysis and interpretation of data, and report preparation for a variety of environmental and hydrogeological projects, prior to which she worked in industrial and process water treatment focusing largely on mining operations.
Her expertise includes hydrogeological studies and groundwater investigations, contaminated sites and environmental site assessments, development of corrective action plans, solid waste management and environmental impact assessments. She is also skilled in spill emergency response, contract and construction administration, regulatory permitting and compliance and personnel management. 
Lee contributes on various committees with the Saskatchewan Association of Consulting Engineering Companies and Association of Professional Engineers and GeoScientists.