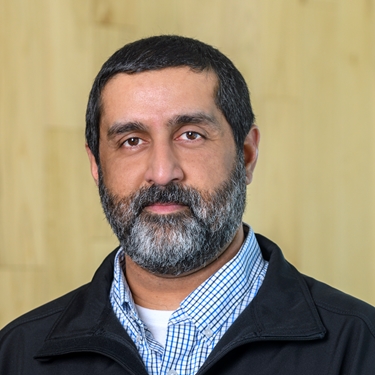 Vineet Khandpur, B.Sc., P.Eng.
IT Manager
Vineet is the IT Manager for KGS Group. He leads an IT team responsible for the planning and management of the entire KGS IT environment. This includes all aspects of IT from file services and management to cloud-based services integration to maintenance of our enterprise network across all offices in Canada and the U.S. He is also responsible for the management and implementation of policies and procedures related to corporate information management and security.
With various roles in IT over 21 years, Vineet has extensive experience with short-term tactical and long-term strategic planning of IT platforms. His professional experience includes infrastructure development, acquisition, deployment, systems analysis and support including large-scale capital and expense budgeting.
Vineet's technical experience includes Windows and Linux IT server and network planning, deployment and support. His expertise also includes large-scale, distributed file server storage implementation, multi-node HPC systems analysis, and converged virtualized computing environment development.